Married People Date Night Cedar Falls
Married People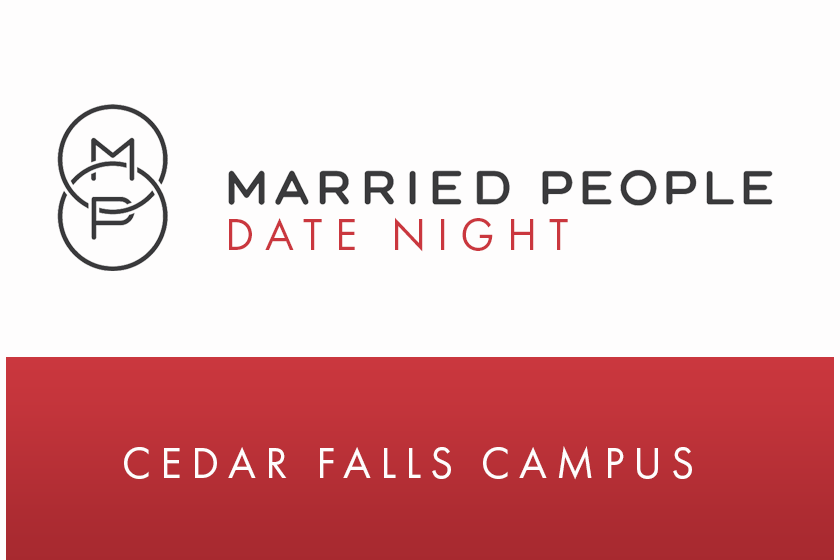 Date: December 14/15
Time: Before/after worship services
Location: Cedar Falls Campus Lobby

It's time for another night out with your sweetheart! Pick up your date night bag in the Lobby, and go have some fun!Reimbursement for a portion of your babysitting expenses is available by submitting a You Pick, We Pay form.


Date night bags will be out in the lobby during services on December 14/15.