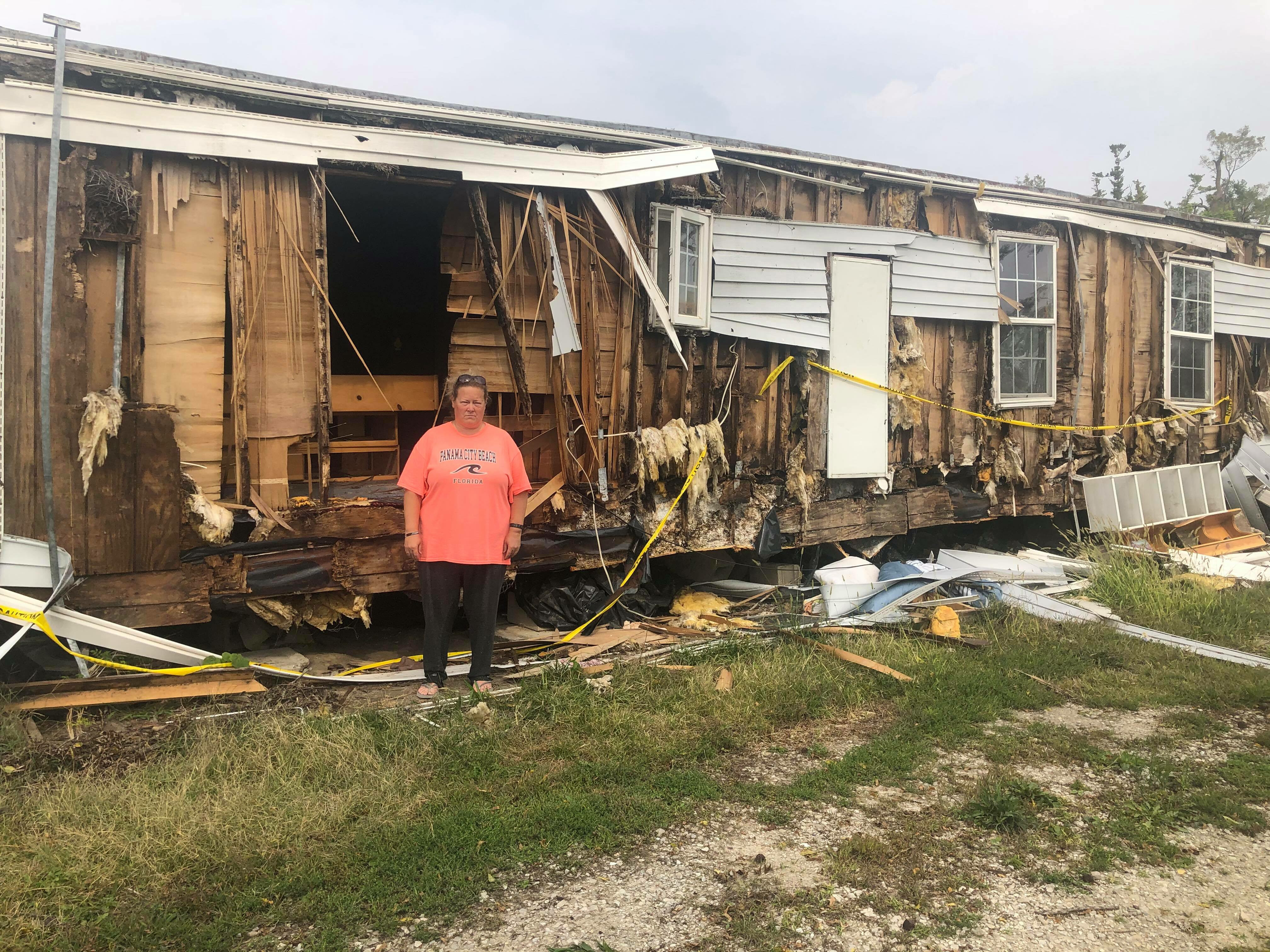 "After riding out the derecho in my Tama County home of 20 years with my son, we were no longer able to stay there. The hurricane force winds shifted the structure off of its foundation creating weak spots and holes in the floor, broke in the bedroom window, ripped off the siding and shifted the entire house making it nearly impossible to open and close the exterior doors. I felt at a loss of where to start!
While attending Prairie Lakes Church Online Campus, I mentioned the devastation I experienced. Hilary, the online chat host, connected with me. She prayed for me and my family and gave me contact information for Samaritan's Purse to help with the cleanup. Hilary, also the Missions Coordinator at Prairie Lakes Church, has been serving with the PLC disaster relief team and Samaritan's Purse since the storm hit on August 10.

She checked in with me to make sure I got connected with Samaritan's Purse and they were able to help, they were actually going to be at my house that afternoon. Little did we know, Hilary had been assigned to my work order! I believe that God made it possible for us to connect in person and work together after we connected online.

It was very difficult to have a team of volunteers going through my home, gathering all of my family's personal belongings but it helped to have someone from my church family there. I am so grateful that I allowed myself to be vulnerable that morning at church, sharing how overwhelmed I was. This created a connection between Hilary and I that I may not have had otherwise. Also, the help I received from Samaritan's Purse was so powerful, gathering our belongings, helping to prepare them for storage in just a few hours. This would have taken me days or weeks to do on my own!

The derecho was devastating but I can see God working through the storm!"

-Tina, Online Campus

UPDATE: Tin was baptized at the Cedar Falls Campus on October 25, 2020.