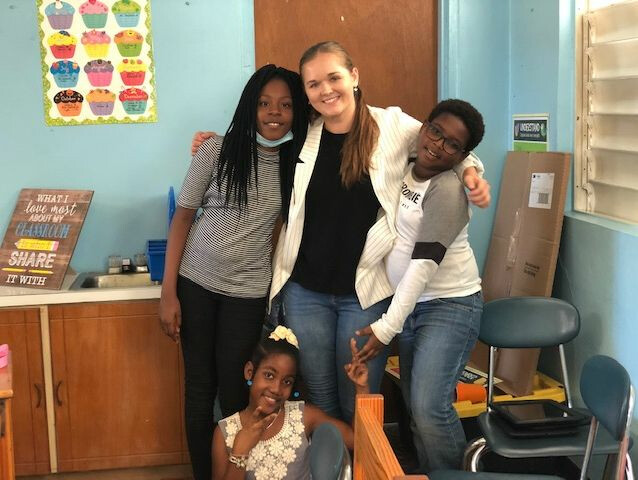 My name is Stephanie Wallen. I graduated from UNI in 2020 and had always heard about your church through my friends, but I didn't start watching online until October 2020.
Last September, I made the 2,000 mile move to teach fourth grade at a Christian school in Cap Haitien, Haiti. I visited Haiti for the first time when I was 17 years old, and I knew God wanted me to teach there when I graduated college. Throughout college, I worked towards that goal and am very happy to have my dream finally come true. God has provided me with this opportunity, and I am thankful every day.
The first few months of this journey were difficult, but I have learned so much about myself and how God is always with me. The people I have met and the experiences I have had through discipleship and teaching over the last few months are meaningful in my faith walk. God taught me the people and experiences He put in my past are all part of my journey today. Continually, I have seen new people and experienced new things I don't understand the significance of at the time, but God takes me through it for a reason. Recently, since watching Prairie Lakes Church Online, I have been reaffirmed and learned so much about my faith through the services and my small groups. They have gotten me through the hardest thing I have ever done. The ideals of a No Matter church are so encouraging to me, and I often use that mindset when teaching my students. Through the hard days and the happy ones, I can count on my No Matter church to be there and give guidance to point me towards God and all He calls me to do.