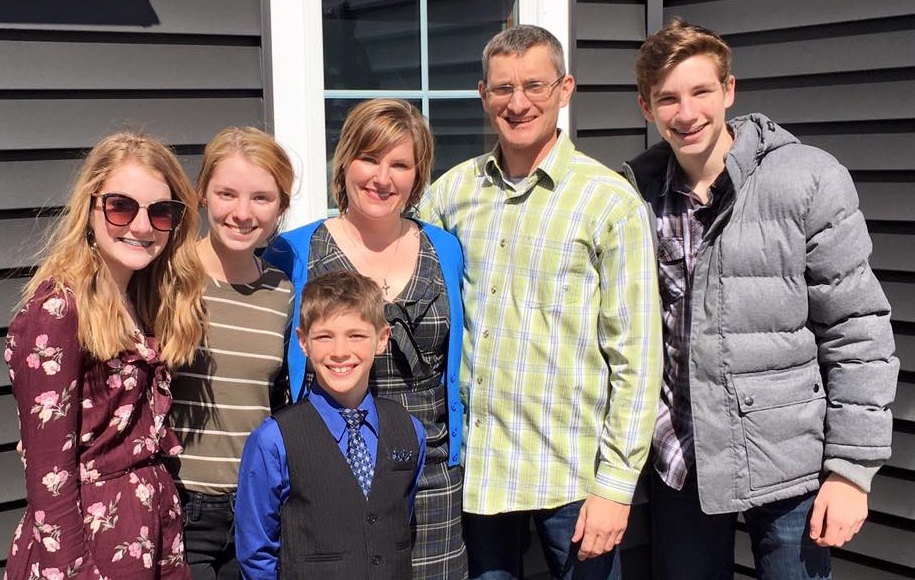 Growing up, I attended church every Sunday but never opened the Bible. I knew about God but didn't have a personal relationship with Him. I realize now I was just following religious rules. Prairie Lakes Church is so different. I remember crying while attending my first service here because I felt I had found what I had been missing. Every sermon leaves me feeling renewed, and I love how we read from the Bible. Sunday used to be a day to sleep in, but not anymore. I love going to church and thankful PLC has a campus in Osage.

I find it amazing how one changed life can impact so many others. My children and I started attending PLC at the same time. I saw a transformation in my son, Chase, after he returned from a high school student ministry trip. He chose to get baptized, and after seeing the change in him, I wanted what he had. He inspired the rest of our family to follow Jesus. I crossed the Faith Line and was later baptized along with my daughter and in-laws. I've joined a small group where godly women hold each other accountable, and I'm having a positive effect on children's lives as a volunteer with Kidventure.
I now have a relationship with Jesus because of PLC and continue taking steps to strengthen my spiritual life. I attended a Biblical Fluency class to better understand the Bible, and God has challenged me to tithe. My prayer life is more intentional, and I pray daily before going to work. I am a midwife and know the responsibility of delivering a new life into the world. Throughout my faith journey, I've learned to put God first, marriage second and my children third. Now, my priorities are straight, and I'm the happiest I've ever been!