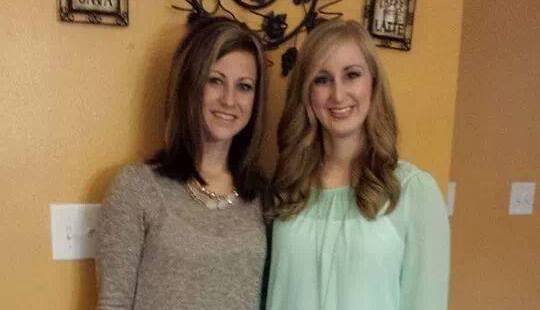 On March 12, 2019, I woke up. I don't know how else to describe it, except that God turned on the lights in my heart. I grew up attending church but was missing something, and the worst part was, I didn't know it. I was going through the motions of my faith but didn't have a relationship with God. I thought I was doing everything right, (or at least I was trying to), but I didn't understand there was more to this faith journey.
A few months earlier, I began noticing some changes in my mom. She had gotten involved in a Bible study at her church and was growing in her faith in a way I'd never seen before. The longer I watched her, the more I realized I wanted what she had.

The night I woke up––the night Jesus changed me––came after a long and horrible day. Frustrated, tired and hopeless, I needed to be alone. Little did I know, God would use my frustration to draw me to Him. I cried out to the Lord, "What am I doing wrong?" A painfully hollow feeling welled up in me, and I cried out louder and angrier than before, "Where are you God?"

Suddenly, I felt the strongest urge to call my mom. It was as if all heaven and earth were behind me, pushing me, like they knew something I didn't, and I needed to act fast. My fingers shook as I dialed, and with a quaking voice, I practically shouted into the phone, "Mom, I need you to pray for me––right now!"

As she prayed, my heart melted, and I felt a warm sensation come over me that I can only describe as peace. The comfort from this peace gave way to a joy I'd never felt, and as I got off the phone, all I could think was, "Thank you, Jesus!" In those moments, I realized what I had been missing, and in the middle of the night, right there in my room, I stepped over the Faith Line.

God is real. He is alive and active, and the Holy Spirit continues to direct me. He was leading me before I knew it, giving me signs along the way to draw me to Him. He will do that for you too.

From this experience I've come to understand the power of prayer. I needed to pray, but I also needed people praying for me. Instead of being afraid of what my mom might think or bottling up my emotions, I reached out and asked for help. Because of this, I have been a witness to my whole family.

God worked in an unexpected way, and it changed me. With this new awakening, I crave Scripture and want to learn more about God. My faith is growing in ways I couldn't accomplish on my own.

A few months later, we sang the hymn"Amazing Grace" in church. For the first time, the words meant something to me. The words I'd sung so many times before suddenly made sense, and I knew they were true about me. A tear rolled down my face as I sang "I once was lost, but now am found, was blind but now I see."